Welcome to Poopable!
Poopable helps answer the question we all wonder at a new destination. Is it Poopable?
We're flush with excitement to provide you with the scoop on the best and smelliest restrooms around the world. Poopable showcases bathroom aficionados flushing out the details on cleanliness, comfort, decor, and more! From fancy restaurants, local bars, and public water closets, Poopable leaves no stall unturned.
Additionally, our staff of restroom wizards will share daily restroom content that will surely give you the relaxing reading material to assist in any toilet journey.
Read hilarious reviews and anecdotes. We would love you to comment and share your experiences! Join the community and help everyone on the quest to avoid the dreaded warm toilet seat.
Meet the Poopers
We've accumulated the most unabashed bathroom enthusiasts and writers to help provide you with entertaining and informative poopable scoops.  
Poo Poo Presidente – Neil
Neil is the founder of Poopable, making him the Poo Poo Presidente, a long sought after station. After overcoming childhood public restroom anxiety, he has relieved himself on six continents and over two-dozen countries without shame (mostly). His preferred bathroom includes a neutral scent, double ply toilet paper and a strong industrial flush. His trade secret to making any restroom poopable – baby wipes.
Head Creative Poo (HCP) – Jeff
In other organizations Jeff would be known as the Managing Editor. But Poopable is not other another organization. So now, he is the Head Poop Creator (HPC). He found his calling (or colon) through his work with the Poo Poo Presidente. Jeff shares his tales of relief and misery in his column, Jammin with Jeff.
Brady – The Poo Guru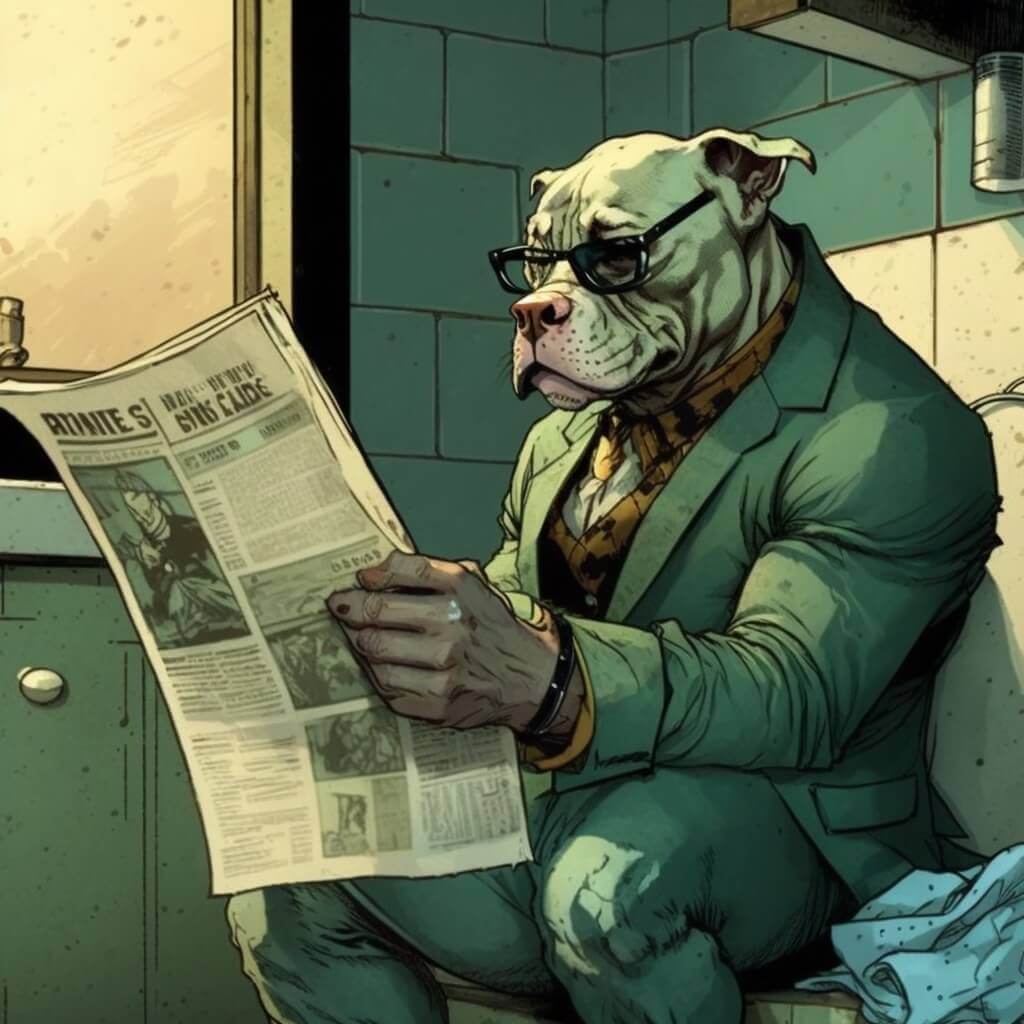 Brady has been using bathroom breaks to escape work since junior high. He spent enough time on the bathroom throne avoiding work that he started thinking about things. Diving deep into thoughts like, "how can I hide the amount of time I'm on YouTube while at work?" Alas, Brady found Poopable, a place that disregards his time spent on social media and celebrates his philosophical, light-hearted take on everyday topics in his column, Thoughts on the Throne.