#CzechPoopWeek is starting to come to a close, but before we finish, let's use the bathroom at a historic art collective
If you've been following the latest Poopable reviews, you've gotten to experience the Czech Republic vicariously through the lens of toilets.
One of those toilets resided in the oldest brewery in all of Prague. I found it to be quite Poopable, and surprisingly clean, but after a few beers and shots, my group decided to explore the Old Town area of the city.
We ended up at Orloj, an astronomical clock that draws massive crowds for its hourly animatronic display. There, our friend who lives in the city pointed out a nearby building covered with figures painted into the walls.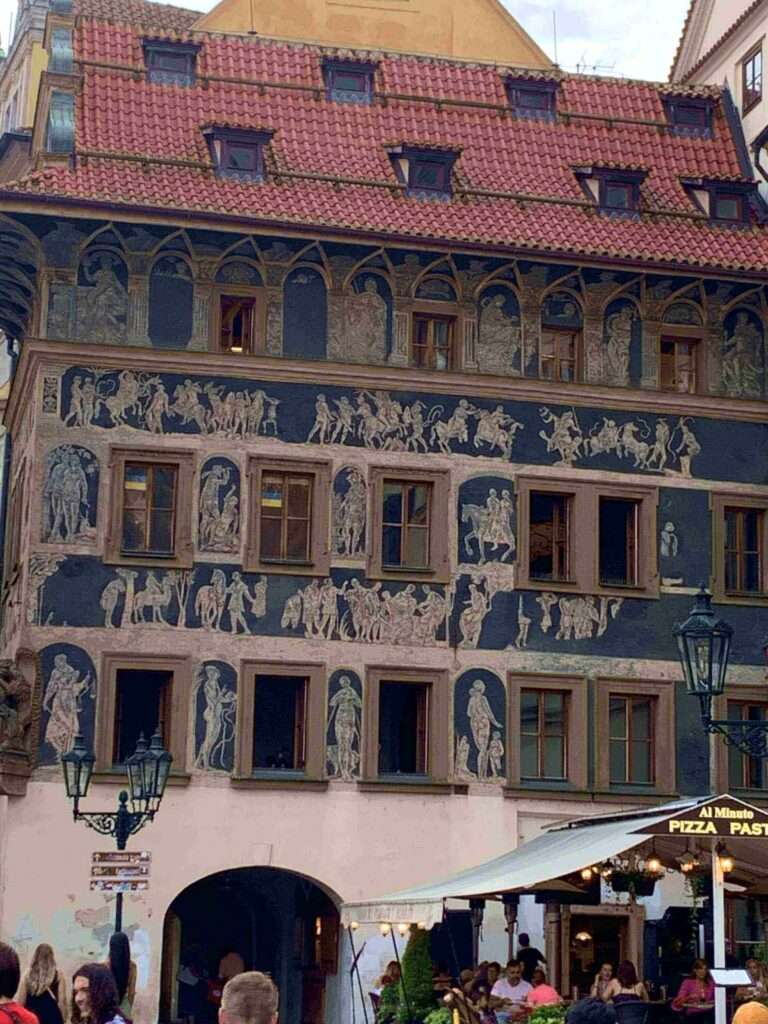 "If you go through that hallway? You'll end up at the oldest residence in Prague."
We had just gone to the oldest brewery in the city, so we had to check out the oldest home. And luckily, it's actually open to the public!
While we never discovered the name of the residence, we did learn about it's more recent history and its current mission, which was prominently displayed when you got to the second floor.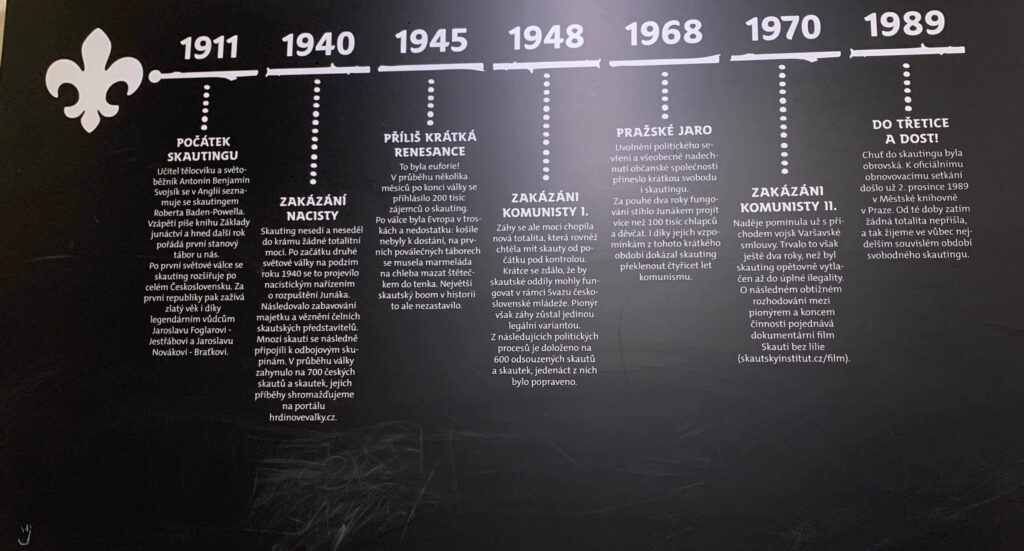 Granted, it was in Czech, so I couldn't make heads or tails out of it.
The building currently works as an art collective that supports a group of Czech citizens who are "intentionally unemployed."
These are people that generally embrace a sober lifestyle, but want to live simply and without having to rely on the daily grind of a job or career, and instead find ways to express themselves creatively without having to work.
There are rooms to stay at here, and a simple bar where people order beer or wine that they can lounge at one of the many tables scattered around multiple balconies surrounding a central courtyard.
Anyone is welcome, and while we didn't enquire about the steps it would take to spend the night there (after all, we had a room at the Four Seasons) but this is a fairly large building, with many winding hallways and bedrooms, as well as activity rooms and places where you can simply relax.
Walking through, you wouldn't guess the age of the building based on the interior, which has various hallways that give off a "public high school that was built in the 1970s" vibe.
That vibe is evident in the sparse bathroom we encountered as we got ready to leave after taking our time taking in the courtyard with a beer in hand.
And by sparse, I mean sparse. Only two bathroom stalls, a small sink, and no urinals, I imagine there are larger bathrooms throughout the residence, but this one screams, "Well…if I have to."
The bathroom stalls are, like just about every European toilet, without any gaps. But there is no way to tell if someone is using them or not, so you run a very real risk of hearing a panicked "Obsazený!" when you work the handle to take care of business.
Is Prague's Oldest Residence Poopable?
While it has created an admirably close-knit community, when it comes to Poopability I cannot say that this bathroom is Poopable.
It has only the bare necessities, but I'd say you're better off going to a nearby restaurant or bar, or even just making the fifteen minute walk back to U Fleků if you think you can hold it that long.