Sing along to "Love Story" while crapping in your diaper!
Say what you want about TikTok, but every now and then the platform delivers (sometimes even providing bathroom cooking directions). 
For the staff at Poopable, discovering that Taylor Swift fans are now wearing adult diapers to avoid bathroom breaks at her concerts was delivered to us from the almighty porcelain throne gods.
It may come as no secret that the staff of Poopable are also active comedy fans. One of our staff's favorites, Tim Dillon, recently had some thoughts on the diaper dumping Swifty trend on his recent podcast episode, appropriately titled, "The Price of Fame."
"People would rather defecate in an arena… with their friends."
Dillon has a unique style of comedy, which makes for some of the most enjoyable rants in the space.
For all those poopers out there, if you just type, "Taylor Swift adult diapers" into Google, you will be shocked and possibly relieved that this story has been confirmed by major publications like Cosmopolitan.
However, we feel as though you'll get more laughs from a listen to Dillon's recent episode. The comedian gets right into the somewhat admirable trend within the first few minutes of the hour.
"You will continue to sh*t in your diaper… while enjoying the show."
While Dillon makes the obvious joke pokes at the trend, he recognizes via his research that Taylor Swift concerts are three-hour long events and the process to nab Swift tickets can be quite expensive and excruciating.
"Best case here, the Swifties are saying, 'if I have to dribble a little bit, I won't miss whatever…'"
Dillon is not a believer in the notion that the T-Swift fans are just going to shake it off though…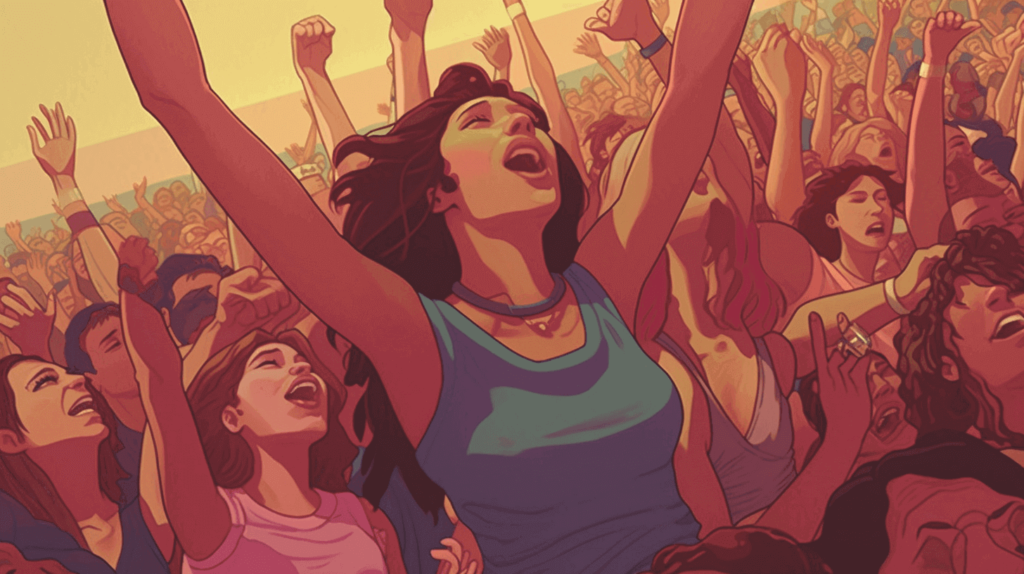 "There is no way that some of these people are not using this opportunity to as an adult, sh*t themselves…"
The staff at Poopable was somewhat curious about the idea of practical application of adult diapers, so we did a little research for all the curious poopers.
The concept of adults wearing diapers to concerts or events where bathroom breaks may be limited or inconvenient is not actually a new trend. Enter Reddit…
We found various threads that displayed people wearing adult diapers to events, long before Taylor Swift was popular.
One Reddit user stated that attendees of the New York Times Square New Year's event have been utilizing diapers to maintain their spot on the square for years.
So, if you're a diaper dawning Swifty, it's not uncommon for fans attending lengthy concerts or events to opt for wearing adult diapers avoid missing out on the experience. Maybe this fact makes the Swifties feel better or perhaps worse since they were not the first to crap-in-place.
The staff at Poopable make it a point to review trends from all angles. So, we can honestly say that wearing adult diapers, while unconventional to some, reflects the dedication of Swifties who want to fully immerse themselves in the concert without a trip to the commode.
Luckily for fans of Tim Dillon, the comedian is mindful of the bladder and bowels of his fanbase.
"This is why I don't do lots of arenas, because I don't want this to be happening."
Are you a pooper out there that has worn an adult diaper to an event? Poopable wants to hear from you! Drop a comment on the post or shoot us a note!