Powerlifting and Pliers…
The staff at Poopable love hearing from extraordinary women in the trades. We had the chance to speak with Singer Liashenko, a 32-year-old Canadian tradeswoman who is happily hammering away at stereotypes!
Currently residing in Perth, Australian, aside from her day job, Liashenko enjoys cycling, going to the gym, and powerlifting! She also loves to travel to explore new places around the world.
Poopable was thrilled to get a little glimpse into Liashenko day-to-day and the journey she took to the trades.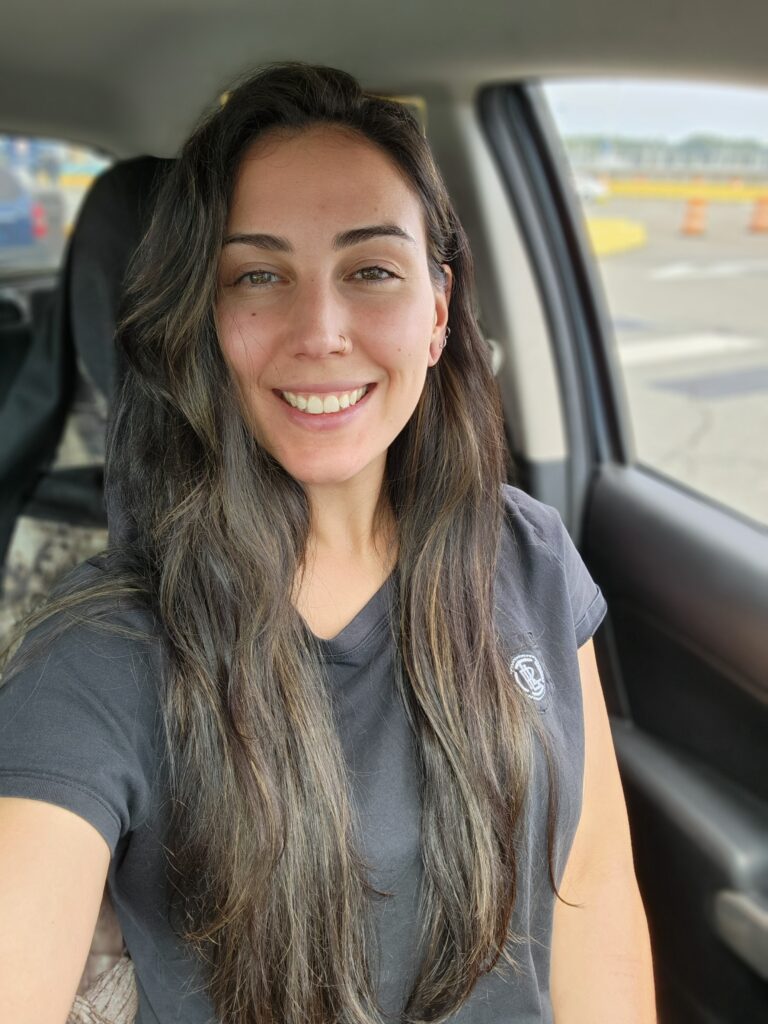 What is your current job description and what is your work schedule like?
"I work a standard 7:00am – 3:30pm, Monday to Friday job. I work in multistory residential construction, depending on what stage the building is, dictates what I'll be working on, but a lot of drainage/bathroom groups at the moment."
How did you find yourself in the trades? We're you inspired by a family member or friend? Did you have a mentor?
"My mother always encouraged us to go into the trades, but I had no interest when I left high school. I did office work for six years before I figured out that I love working with my hands. I wasn't sure what trade I wanted to do though. So, I did a trades sampler program. I originally wanted to be a pipefitter but was offered a plumbing apprenticeship, so I ran with it."
What is the reaction of others when they find out about your job?
"Everyone is always very supportive and encouraging. I luckily live in an area that is very supportive of women going into the trades."
What were some of the challenges for you at work?
"Learning how to deal with harassment and still persevering in the trade."
Did you have difficulties getting into your profession?
"I luckily did not, I did a 'women in trades training program,' and through that was offered an apprenticeship. I then did a seven- month foundation program to learn the basics and started working a couple months after it ended."
What is the thing you like the most about your work?
"Learning new things, being challenged and getting to work outside."
Favorite tool or piece of equipment?
"My favorite tool is probably my Ridgid pliers, I got them as a gift when I first started my apprenticeship."
What is something you have learned that you try to apply regularly?
"Don't underestimate yourself, you are capable of way more than you thought possible."
What are some of your career goals?
"They keep changing, I used to want my own plumbing company but now I want to also learn other trades, I'm interested in pipefitting still or perhaps heavy-duty mechanics."
Do you have any advice for others?
"Work hard, learn as much as you can, and speak up for yourself- cause no one else is going to look out for your best interests."
Luckily for Liashenko, a trades program for women was available to her to help guide her into a lucrative career. For those poopers out there, that are curious about these programs, a quick Google search is the best place to start.
Show Singer some Love and Check out her IG!
Fortunately, in North America and many other countries, programs for women are becoming more readily available as the demand for people to enter the trades continues to increase.
The staff at Poopable are raising up a plunger and saluting Singer Liashenko for her strength as well as her continued drive to learn more and succeed in her profession.
The Staff at Poopable are Rooting for Singer!
Are you a lady working in the trades? Poopable loves to hear from all wrench wielding women! Comment on the post or shoot us a note! We're happy to share your tale!